Video calls are on the rise. With more people working from home, remote working (or living in isolation because of a global pandemic) and with so many tools available to help us, more and more people are making use of video calls even for personal use too.
But what about for someone like me who is deaf/hard of hearing? Could I make video calls? Am I able to hear or take part in conversations? In this episode, I share my (and the keyword is "my") way of taking and making video calls.
The key is to make use of technology and the environments to my advantage.
You can watch the video…
…listen to the podcast…
…or read the transcripts below.
---
Transcripts
With more and more people working from home and doing some remote working, or you know, maybe you're living in a global pandemic.
One thing that's becoming useful, even more now than ever before, is video call and I want to share my experience of using it because people would be thinking "oh, how can a deaf person or hard of hearing person use video call if you can't hear anything?"
Well I want to share my experiences and how I do it and the key word is how "I" do it because for every single deaf/hard of hearing person, it's different. What works for me will not necessarily work for everybody. Maybe one or two things will.
Maybe you want to get some ideas for yourself. It might be useful for you, but just take it on board that it's how I do it like this, it does not mean everyone else has to do it like this and it will work for you.
It doesn't.
Don't forget that I do have my own Patreon channel if you want to support this channel, you want more advice, more tips and also to get more content that exclusive patrons. It'd be awesome to have your support it just has to keep them going and keep producing content like this as well.
Understand How to Communicate with Deaf People
One thing that would be very useful for everyone is to learn how to communicate with deaf people in general and you can learn more about that, the step-by-step ways of how to communicate with deaf people and I'll mention a few of it here.
How to Communicate with Deaf People
14 simple & actionable tips to overcome communication barriers
But let me share with you of my experience of vide call on how I make it work for me.
There are so many video conferencing tools and apps out there. I don't want to go through all of them and do reviews. What I want to do is share a few that I do use.
The most popular one would be Zoom, especially for my work.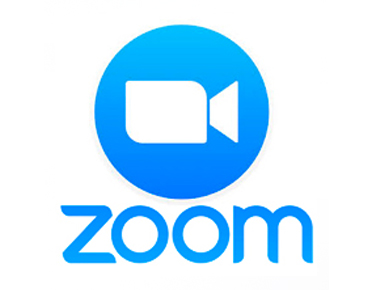 It makes sense for me, a lot of people use it, the integration and recording features make sense for me I use it when I do some video cause I need to record it for whatever reason and it's really good for me for using it and I think it's also, in my opinion, one of the most stable one and most reliable one out there.
But that's not to say it's definitely the number one it, just works for me. But it doesn't have the best closed caption option. You can integrate it with a little tool or get someone to type it for you but it doesn't have the automated captions at the time of recording anyway.
When I do need them or I want to use something different and has automated captions, Skype and Google Hangouts are fairly decent at that. It's not going to be perfect because it's still automated. But it's not bad for those situations when you want live subtitles to work for you.

But as I will explain you need to have it in a certain environment, it has to be a good quality sound, internet connection, all things, that's the best way to make it work if you are using auto captions for your video calls.
So let me start off with a list of thing that I need to make sure that the video calls works for me.
1. Ensure There Are No Background Noise
First thing is that I need to make sure that there are no background noise, not just for me, so that it's easy for me to speak and hear, but even if I am speaking to the other person, they need to be somewhere where there are no background noise at all.
Ideally somewhere in their home with good internet connection, office again that's fine, but if you're going to be speaking to me on the street or in a cafe, somewhere noisy, that's going to be very very challenging for me and on those occasions, I request to cancel or postpone the call so that we are somewhere a bit more quieter.
Because I won't be able to hear get like in the real world not a virtual word, if there are background noises I will struggle. I will not be able to hear what the other people are saying.
2. Everyone Wear Headphones
Number two is that I request everyone in the calls to wear headphones. If there's a quiet environment, it's not as bad. But the thing is with headphones is that i makes it clearer when they speak to me.
Because if you are using a speaker or laptop for example, where if I speak to you it comes out your laptop speaker and that sound from the speaker goes into your microphone, it creates a bit of an echo sound.

And that's why we do see some time people wear headphones during calls. It just does make the sound quality a lot better for everyone.
Sometimes I can get by with not doing it but definitely for sure if you want improve quality, everyone should wear headphones.
And that makes a big difference.
3. Everyone Should Use Microphones
Of course the other thing as well as wearing headphone is if you have a microphone.
So I've got a fancy microphone right in front of me and I'm not saying everyone should have that. But if you're using the internal microphone on your laptop, the quality isn't great.
So even if you use those hands-free in-ear microphone and for your phone, for your cell phone/mobile phone, if you use them and it has a microphone on the wire, even they work very well as well.
So you don't have to have the top of the range microphone. It again, instead of using the internal microphone on the laptop or computer, using this version, an external microphone instead, with a headphone combined together it makes a huge difference to the quality of the sound for the other person, which in this case, it's me.
4. Be in Well-Lit Environment
The next thing is that it needs to done in a well-lit environment just like in the real world. I mentioned it a few times. And it's because it allows me to lip-read you.
So if it's a well-lit environment it makes a huge difference and people can see in a video version of this you can see that. I've got lights in different places, it does make a difference.
So make sure you have lights around you. It doesn't have to be top of the range lighting. Even your normal ceiling light or table lamp facing you slightly, even that makes a difference as well.
But of course, there's no point having lights on if you're not having the video on. So of course video calls is about having videos.
But sometimes, and I can understand people don't like putting videos on because it's a bit difficult for them or they don't want to show that a face and I understand that, but it does make it a lot easier again for me to see your face, facial expressions, lip-reading, it makes huge difference if you have that.
So again when you combine well-lit environment with video, on which to be fair you need to have video on, because otherwise you can speak in a dark if you don't have video on, it does make a huge difference for me.
5. Use a Sound Equalization Tool
The next thing for me is slightly technical but it's not too much and not too overbearing for people, and that is I use a sound equalization tool on my desktop and on my mobile as well.
Basically, what that does is to improve the quality of the sound and make it more, for example, acoustic or bass. Maybe add more ambience. Maybe make more flat sounding. Maybe make it more "rock" sound, all these things.
So what I use on my Windows PC is a tool called FX Sound Enhancer and there's an option there to boost vocal or called "vocal boost" option. I use that when I listen to YouTube videos and and maybe sometimes podcasts, all these things, but during video calls, I switch that on so that the sound is adjusted a little bit and it focuses more on the vocal aspect of the sound that's happening.
And that actually does help me a lot because sometimes maybe in a certain environment or maybe the way people speak or the tone of their voice, maybe it's quite difficult to understand because the bass. Maybe it's too deep or too high, or too this, too that…
But what I find is when I use a sound equal tool, it does make a difference for me so that's something that maybe you would like because you can also use it to perhaps enjoy listening to music more as well. If you want to adjust the sound quality without paying over–the–top for a new headphone.
So it's really useful so check it out and I'll put the link in description you can check out that tool that I use as well. I'm not sure what you can use for iOS but I'm very certain there's an equivalent out there as well.
6. Good Internet Connection is Crucial
It goes without saying that good internet connection is essential. It prevents any lag. It makes the video very clear, so again lip-reading things.
And it just makes the sound clearer, so ther stuttering of…you know, that's done because of lack of internet connection or poor internet connection. It's quite obvious that good internet connection is so important to make sure that a video call is seamless and smooth.
So that's why on most occasion I try to refrain having video calls when it's a public Wi-Fi, like on the train, even though it's too noisy anyway, but if I'm on a train can't depend on the Wi-Fi to be stable enough for me to have video calls.
So just make sure you have good internet as best as you can and don't have too many things in a background in the only phone or on your computer so that it doesn't use up all the bandwidth so that it can focus on the video call instead.
7. Use Text Chat Option When Necessary
If there are certain words that. I just don't know what they're saying if they are going to share a link to something, it's obvious use the chat option to, you know, maybe define a word or a jargon maybe to write out the word properly.
So I do sometimes ask people to "can you type that out?".
Maybe the name of a person or a name of a product or whatever. And of course if they want to share a link, then is either to share it in a chat then to say it out loud, for everyone anyway.
So the chat option is very useful for me at times when I can't make out what they're saying. So it's really good for…if people are aware of that, that's quite cool.
8. Video Calls on Desktop is Easier & More Convenient
On most occasions, I do prefer to have video call on my desktop on my PC it's the convenience, it's a comfort, it's just easier for me because everything set up this way. I've got the microphone I've got two screens, I've got my webcam and I have my sound equalization tool…all these working together, it makes the video calls experience a lot easier for me.
On mobile, it's different and I can adjust it a little bit. And I will explain what I'll do to make it easier for me. But I just always prefer, for me anyway, that I use desktop if I have video calls whether it's for work or was it for personal. It's just easier for me.
So if I'm on my mobile what i do there? Well the important thing is I use headphone as well, as well as the other person. So all these other things, it's relatable as well.
But even for me do find using noise-cancelling headphones quite useful, connect with the Bluetooth and it just all focuses on that person
But even on top of that, I use sound equalization tool on my. Android phone as well and I use one called Equalizer FX Pro and again it gives you option of different sound settings and different type of acoustic set and tone and all these things and treble and there are custom one, you can create your own…it does make a big difference for me.

When I have phone calls I switch it on to the right setting, and combine that with, again same idea well-lit environment, good internet connection and you have a video on and you have a microphone, plug it in with your hands-free kit.
All these things combined together, it makes a huge difference for me to be able to have video calls on my mobile as well. And that's it for me personally of how I do it.
Like I said, it may not work for everyone but maybe there's something there that will work for you personally.
You might be a hearing person yourself and you might find that, you know what a sound equalization tool, it might actually be beneficial for you. If not for a video call, maybe you can use it to listen to music. It just improves the sound quality.
Whatever it is, you can use any of these ideas yourself. But I can appreciate that for those who are more profoundly deaf or sign language users, then it's completely different situation and out.
Maybe I'll do another video if that's useful for you let me know in a comment. I might do another video for people who are profoundly deaf.
For me this is how I work. I hope it's useful for you. I hope you understand better, so maybe one day when we talk, this is the kind of thing that I request.
So I hope you enjoyed the video as well. Thank you for watching.
Make sure you hit the subscribe button on whatever platform that you're using it to listen, to watch this.
And in the meantime, I will speak to you again soon.
Take care!
---

Latest posts by Ahmed Khalifa
(see all)