When it comes to the general perception of people with disability, it is normally looked with a negative context i.e. their "medical condition" is causing the barriers.
However, a better approach would be to look at the barriers as the cause of society rather than because of the person.
Some abled people may argue that without disabled people, the barriers wouldn't have existed in the first place. But those same people are most likely benefiting from the so-called disability or accessibility features in their own day-to-day lives without realising it, thus the moral of the story is that inclusivity can benefit everyone.
But that can only happen if we adjust our mindset towards disability.
You can watch the video below…:
…listen to the podcast here or on your podcasting platform of your choice…:
…or read the transcripts.
---
Transcripts
Today, I want to talk about something that people don't really think about in society when it comes to disability, and that is comparing the difference between the social model of disability and the medical model of disability.
They're very, very different, and it can help to change everyone's perception on how to approach the topic of disability, because for some reason it has that a negative connotation. It has that stigma to it, like it's a bad thing. It's a problem that belongs the person and woe is that person and there's like a pity feeling and it shouldn't really be like that.
We should really think about adjusting that mindset and think about it from a different perspective. And that's what I want to talk about today.
Every time I talk about disability, I don't want to say it in a way that requires some pity feeling or requires us to look at us as some kind of 'inspiration porn'. I've talked about that before. If we do something basic, then it's inspiring. But those basic things are really…I'm talking about going to work or getting on the underground or going on public transport.
If you are wheelchair user, "that's so inspiring. Wow!"
But it shouldn't be thought that way. It should be looked at as a normal thing, but that doesn't always happens. So 'inspiration porn' is a very popular thing that happens in the world for the wrong reason.
But let's talk about it this way. Let's talk about first of all, the social model of disability; one that I believe in. I tend to focus on that kind of mindset when I look at disability.
What is the 'social model of disability'?
The social model of disability: this is when we look at how a person is disabled, that is not their problem. We're not looking at the medical condition as a barrier. The barrier is actually how society is set up, and the attitude towards that person who is disabled or disability as a whole.
So the social model look at it from a different perspective. It's not because of that person; that person can't achieve, what that person wants to do. It is because of how things are set up in society and it's preventing that person from achieving what is really just basic things: getting a job, getting education, travelling..simple things like that that most people take for granted because it's an everyday thing, but disabled people, for a lot of them, they can't.
But it's not because of their medical condition. It's not because of their disability. It's because of how everything is set up around them.
People see it as a civil rights approach to disability. If everything was in the correct way with inclusivity in mind with everyone in mind, with a broader mindset of a different type of people who live in a particular place in society in the world really.
If we have that approach in the first place, then the barriers wouldn't exist for anyone. It will actually thrive. It would actually make people more able to engage with every aspect of society and I've talked about in the previous video and podcast about 'curb-cut effect'.
So the long story short is that you can get a benefit from the so-called the "disability feature" or "accessibility feature", even if you are not disabled.
In terms of curb-cut, that's the little ramp you see at the end of a pavement, you can get on and off, originally for wheelchair users. But people who have prams or strollers, people who have suitcase, they can roll on and off, people who have big delivery, they want to push on and off the pavement; we all benefit from that.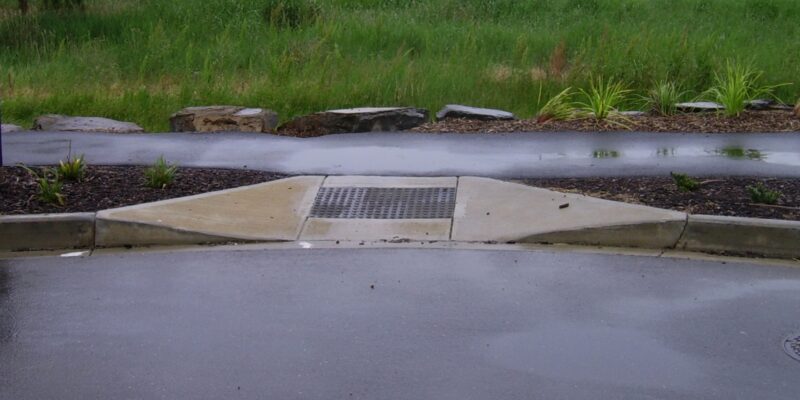 But you don't really think about that. And that is the curb-cut effect and if we have that mindset, when it comes to the social model of disability, then you never know what we can get out of, our society as a whole.
But unfortunately it's not set up that way. And that is the problem with how people perceive disability, which is "it is a problem to that person. That person is causing a problem. That person medical condition is preventing them from achieving everything on a life".
But that is not the problem. The problem is how society is set up.
And it's not just about things that we can see, the physical things like make sure you have ramps for wheelchair users. Or make sure you have captions on videos for people to access it.
It's not just about those physical things. It's also about the mindset and attitude of society. Society look at the disabled people, first of all, I've mentioned like inspiration porn, so it kind of benefits them in a way, but also with some kind of ignorance at times.
Disabled people are looked at in a different level in everything. You know, maybe the society look at them that "they can't achieve what the other people want to achieve or abled-people want to achieve. It's not possible". But of course it is possible and that's the problem.
The attitude is that "that person can't have an independent life. Now that person can't be a successful career person, that person can't start their own business. No, that's not possible. It's not right or they can't do that or just they are limited in their ability".
And that is the general attitude in society anywhere around the world. It doesn't matter where you are. That is the perception. But that is the problem with the kind of mindset in society as well as the physical barriers in terms of ramps and captions and lifts an elevator and all these things that help people to live just a basic life.
What is the 'medical model of disability'?
So you can kind of get an idea of what is the medical model of disability: it's the opposite.
And the way that is looked at the person's disability is causing the barrier. The person, in a way, is causing that problem. That person has the medical condition, but it's stopping them from doing things that they want to do. And that medical model mindset also imply that for a person to fully engage in society and to achieve everything that you want, you must have that non-disabled body and mind.
If you think about it, that then passes the problem on to that disabled person who has a disability and they can't achieve what they want to achieve because of them because of their medical condition, not because of how things are set up any other way.
That's not really a good mindset, really. I'm trying to work out, unless you know, why is that a good mindset to have? Why is it good to have a medical model of disability in the forefront rather than a social model?
I strongly believe in a social model, and that's why when I say I am deaf, I am hard of hearing or whatever, I will say I am disabled as well. But from the social model of disability.
So of course, example of the medical model disabilities are if cinemas, you go to watch a movie, they're not captioned, well it's not the cinema's problem. The problem is the person who came that person can't hear. Therefore that person is the issue.
And then the other issue is little thing of course like ramps. If they're only stairs and then there are no ramps available or lifts to get to certain places, well then the problem is the person. The person's medical condition is stopping that. Whereas it should be the other way.
How society can benefit from the social model of disability?
Unfortunately, the mindset is strongly on the medical model of disability in today's world, from my opinion, from what I'm seeing, from my own experiences and other people's experience as well, and that's a problem that we need to change because I've talked about how inclusivity can benefit everyone.
It can make a big difference to people that you would never have thought of before. That's what I've talked about; the curb-cut effect. It really can make an impact in society.
And if more people are involved in every aspect of life in terms of career or going shopping or going travelling or anything, that benefits society because people are spending money. There are more things to do. There are better facilities for everyone. And like I said, even if you're not disabled, you're going to benefit from these things as well, because that is how it works. Inclusivity can benefit everyone.
And we just need to have that mindset from the first start, from any time when we have a project, whether it's building a new building or whether it's starting a new website or you creating content, we always need to bear in mind when we think about it, "right, who do I want to target? Ok, the society? But there are so many different people".
So let's make sure everyone can access what you want to create.
You want to create that house, then you want people to access it, don't you? You want to create that video or podcast? You want people to access it. So if we can all have the social model of disability in mind when we live our day-to-day lives, when we create something that would benefit a lot of people.
So I hope that if you are not disabled and you're watching it or you're listening to them or you're looking at all the other content that I have created (you can check it out in the description), and if you are trying to adjust your mindset, I hope this has helped and making sure that it's not about the person with the so-called medical condition, that is problem. It's just how everything is set up and that can be solved obviously, if you have the right people involved.
But also, even if it's not the right people involved, let's plant that seed in the beginning and make people aware that "oh, wait a minute. These kind of people or these group people or this medical condition (people want to call it that, but I don't think we should) or this disability" whatever it is, just have that mindset in the beginning and then get the right people involved to help make sure that whatever you create, they follow the social model of disability.
I'd love to know what you think about this, regardless of whether you are disabled or not. Which one do you follow? Which one do you agree with? What do you not agree with? Let me know in a comment. I'd love to hear from you because it's just interesting to create that conversation and to also remove the stigma of this negative thing about disability. It's not necessary.
We didn't create as such. It's just how society and the attitude because the medical model that is just pushed and pushed and pushed, and that even apply it in hospital. Hospitals, even look at it in a negative way when it doesn't really have to provide the support and then we could just live our lives.
Let's see what we can do so. So hopefully you have enjoyed this. Let me know what you think.
Don't forget as well to make sure you give me a fist bump and a hug and a Like and Subscribe and Heart and everything. It would really mean a lot to me if you can do all these things and let me know your thoughts as well.
In the meantime, I will speak to you again soon.
Take care!

Latest posts by Ahmed Khalifa
(see all)