Sometimes, we should just laugh and make fun of ourselves. That's why I thought of sharing a few deaf jokes that I spotted online that made me laugh.

So I share a few short, sweet and innocent jokes relating to deafness, sign language and hearing aids. If you know any more, feel free to share them with me.
None of the jokes mentioned below are created by myself, so I used sources such as Lifeprint.com and StartASL.com to provide the goods…and I couldn't help but chuckle at a few of them.
You can watch the video below…
…listen to the podcast…
…or read the transcripts below.
---
Let's have a bit of fun here and share with you some short and sweet deaf jokes that I found online.
I don't own the copyright to them. I haven't made them up. I haven't created
them. I just found them in a couple of websites that you can check it out in the description down below and I just thought I'll share with you because they're quite funny.
Patient – "Doctor I think I'm going deaf."
Doctor – "Well, what are the symptoms?"
Patient – "They are the yellow families that you see on TV but what does that have to do with my problem."

Protester – "What do we want?"
Crowd – "Hearing aids!"
Protester – "When do we want it?"
Crowd – "Hearing aids!"
"I broke up with my deaf girlfriend because she never listens to me."
"When deaf people fight, they let their fists do the talking."
"My ex-wife who is deaf left me for another deaf person. To be honest, I should have seen the sign".
"I am so sick of deaf people. They never listen."
"My deaf girlfriend said we need to talk. That's not a good sign."
"My deaf sister asked me if I wanted to hear a joke.
"I said sure."
"And she said me too."
"What languages do pigs speak?"
"Swine language"
"What Language do billboards speak?"
"SIGN language".
Two hard-of-hearing people were talking to each other and one was saying about how he loves his new hearing aids.
It's high-tech state-of-the-art, it's amazing he can hear everything.
His other friends said "Well that sounds good. Maybe I should get one. What kind is it?"
And he said "it's quarter to six."
"When I'm out driving in the countryside, I get really annoyed when I see those billboards. Just annoying because it's ruining the beautiful scenery."
"But there's no point getting annoyed because I don't know sign language."
"My mom used to say if you don't have anything nice to say, don't say anything."
"So I learned sign language"
"What does Santa Claus say when he loses his hearing aids?"
"Huh? Huh? Huh?"
"What did the drill sergeant say to the audiologist?"
"I can't hear you!"
"Hey you know sign language? That's very HAND-y!"
"What does Elvis say when he loses his hearing aids?"

"Ahuh huh huh?"
(I made that one up, actually. Exactly! Yeah you can take that if you want.)
Okay maybe some of them were not that great but I couldn't help but chuckle and laugh along with it as well.
So let me know what you think and I'd love to hear other deaf jokes that I haven't seen in the sources that I have shown in the description, if they're not there and if you know more, let me know in a comment.
And let me know what you think of it.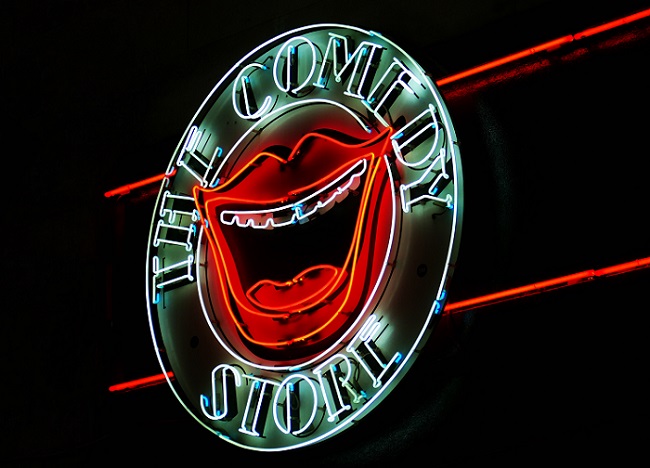 And it'd be awesome to see what you think about these jokes because some people find it offensive but sometime I feel like "you know what? We should just laugh about little things in life".
And sometime you should make fun of yourself so that other people can't make fun of you because if you laugh at your own jokes or you laugh at your own stuff then, people can't really make fun of you and try to be funny because, well you said it first.
So, a bit of humour though is a good thing as well, so let me know what you think.
Make sure you subscribe as well if you haven't done so and I will speak to you again soon.
Take care!
---

Latest posts by Ahmed Khalifa
(see all)